Bridges 'i'd Never Have A Fling With Co-star'
By WENN
Wednesday, March 10, 2010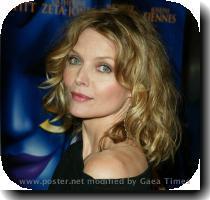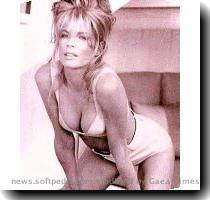 Oscar winner JEFF BRIDGES would never cheat on his wife SUSAN with a co-star - because an affair would cost him "everything".
The Crazy Heart star, who scooped the Best Actor prize at Sunday's (07Mar10) Academy Awards, credits his partner with much of his success, and insists he'd never risk their 33-year relationship for a fling with an actress.
He says, "I'm so in love with her. The relationship just keeps getting better and more intimate and sexier and all that stuff. If you change partners every time it gets tough or you get a little dissatisfied, then you don't get the richness that's available in a long-term relationship. My wife supports me and it makes me love her more. You don't want to mess around with that.
"(But) it was harder earlier on. Getting married was frightening. No matter how much womanising you do as a single guy, you always think there's more to be done. You don't want to get sexually involved with the other actor.
"It spells trouble. My family was and is too precious to me. I know sex can lose you everything."
And Bridges, who has starred opposite Hollywood beauties Kim Basinger and Michelle Pfeiffer, insists he fell in love with Susan when she was working as a waitress and sporting two black eyes and a broken nose.
He recalls, "I was filming Rancho Deluxe and she was absolutely gorgeous - even though she'd been in this car accident. I asked her out and she turned me down saying something like, 'All you Hollywood guys think you can come in and get any girl in town. Forget about it. Maybe I'll see you around.' Well, I did see her around and kept after her."