John Travolta calls healing over son's death 'a lifelong project'
By ANI
Wednesday, March 10, 2010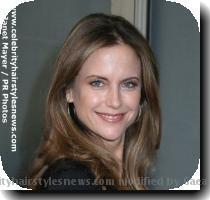 more images
NEW YORK - John Travolta has confessed that a lifetime may not be enough to get over the death of his teenage son Jett.
The Grease actor and his wife Kelly Preston, who lost their 16-year-old after he suffered a seizure in the family's Bahamas home, were said to be taking it slow since the tragedy last year.
Travolta thanked his well wishers for their prayers and support at the recent Oscars.
"We are working hard on healing, still. It's going to be a lifelong project. Everybody has been so enormously supportive and I really appreciate it," the New York Daily News quoted him as telling People.com.
But the Academy Awards did seem to help lighten up the 56-year-old star, who arrived in jeans with a black blazer amidst the tuxedo-clad crowd.
He told the site: "I didn't like how my tux pants were fitting, and my wife said to me, 'Why don't you wear jeans? You'll be comfortable, they look good on you'." (ANI)