I am the real victim, says alleged Travolta extortionist
By ANI
Thursday, September 16, 2010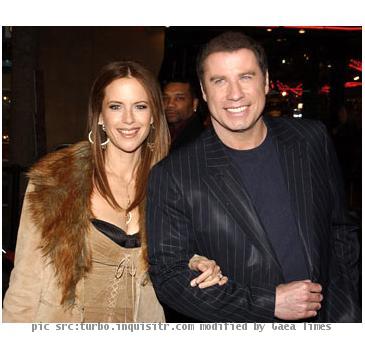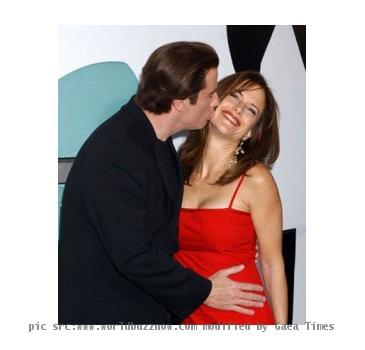 NEW YORK - Tarino Lightbourne, accused of trying to extort 25 million dollars from actor John Travolta, has said that he's the 'real victim' in the case involving the death of the star's son.
The former paramedic, who was on the scene in the Bahamas in 2009 when Jett Travolta died during a family vacation, claims he was the victim of a smear campaign to keep him quiet about what really happened.
"I'm very sorry that John Travolta lost his son, of course, and I've always been a huge fan of his," the New York Daily quoted him telling London's Daily Mail.
"I have no axe to grind. But I am the real victim, not John Travolta," he said.
The ex-paramedic was accused, along with former Sen. Pleasant Bridgewater, of using a "refusal of treatment/transportation" document signed by Travolta in order to blackmail the "Pulp Fiction" actor for 25 million dollars.
Lightbourne believes he's been wrongfully called a criminal, which ultimately cost him his job, ruined him financially, and earned him nearly a month in jail.
A second trial in the extortion case was abandoned earlier this month after the Travoltas dropped the charges.
"The Travolta family has said that this matter has caused them unbelievable stress and pain and they wish to put this whole thing behind them," Bahamas prosecutor Neil Braithwaite said.
The original trial was aborted shortly before a verdict was announced after a Bahamian politician blabbed about the impending outcome during a TV interview while the jury was still deliberating.
"The truth is I wish now that the trial had gone ahead so that I could clear my name and get my dignity back," Lightbourne told the Daily Mail.
The father of two's tale echoes previously suggested conspiracy theories regarding Jett Travolta's death, and he claims he's being targeted as a result.
The 15-year-old suffered a fatal seizure on January 2, officials have said. He was found in a bathroom of their vacation home.
Lightbourne, however, suggests the teen, who was autistic, may have been lying undiscovered for several hours which may have led to his death.
"The boy's eyes were fixed and dilated, I noticed dry blood stains around both his ears and nostrils and the sides of his mouth … and the body was already in a state of rigor mortis.
"That usually starts about three hours after death," he claimed.
Jett had a history of seizures and was closely monitored by medical personnel. Lightbourne, however, suggests that because the family was in the Bahamas to celebrate the New Year, the constant attention may have lapsed.
Lightbourne also suggests that he overheard other medical personnel on the scene suggesting that they were all going to be paid money to keep details of the death quiet.
Travolta and his wife, Kelly Preston, have not spoken publically about the case. (ANI)