Power Show: Ajay Devgan Throws All The Best Success Party
By Subhash K Jha, SAMPURN
Saturday, November 7, 2009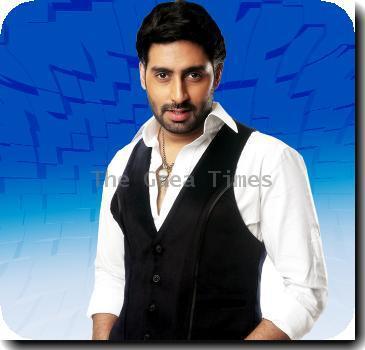 Abhishek Bachchan walked in with Amar Singh instead of his Paa or his wife at Ajay Devgan's first-ever bash for his friends in the industry on Thursday evening.
Bashful and cynical about glam-gatherings Ajay Devgan has always shunned attending parties and has never before thrown one.
But the new power-packed Devgan newly energized by the success of All The Best has resolved to let the world know he's ready to conquer showbiz.
Devgan's buddies Sanjay Dutt and Manyata were the first to arrive and also among the first to leave since Sanjay had an early-morning flight to catch to South Africa.
And then there was Fardeen and his wife Natasha. After his successful back surgery in New York, Fardeen Khan was back in Mumbai for his first public appearance to celebrate his first successful film in ages at Ajay Devgan's first-ever party for his colleagues held at the Sahara Star hotel on Thursday night, a day after Devgan wrapped up Prakash Jha's Rajneeti in Bhopal.
All the arrangements were taken care of by Ajay Devgan and his wife Kajol who were very prominently a part of the celebrations. The party went on till late. John Abraham and Bipasha showed up much later.
But as one of the guests later said, "This party was a show of strength for Ajay Devgan. For too long he has smirked and silently watched the Khans rule as the glamorous elements in Bollywood. With wife Kajol at his side Ajay wants to build Brand Devgan in a par with Saif-Kareena and Abhishek-Aishwarya. The party on Thursday night was the first step in that direction."
-Sampurn Media