CBS CEO Moonves says conversations continue about keeping Oprah on broadcast television
By AP
Thursday, November 5, 2009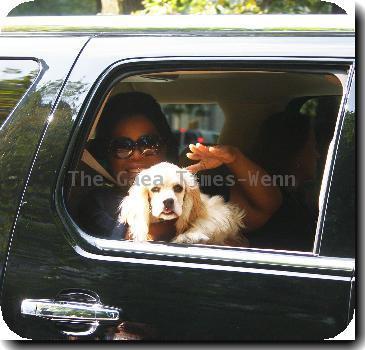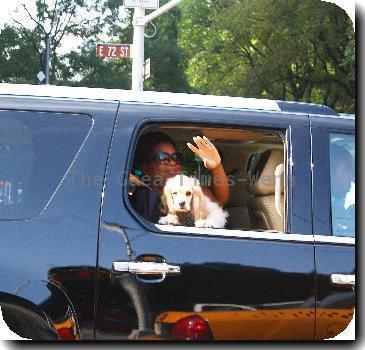 CBS' Moonves on Oprah: 'We're in dialogue'
LOS ANGELES — CBS Corp. on Thursday was faced with rumors about the possible departure of Oprah Winfrey's talk show from broadcast television to her own cable channel, The Oprah Winfrey Network.
CBS Corp. Chief Executive Leslie Moonves said Thursday that talks were under way to keep her show from leaving.
CBS Television Distribution earns revenue by selling "The Oprah Winfrey Show" to local TV stations nationwide, and in most large markets her show appears on the local ABC affiliate, although it also runs on local NBC, CBS and Fox stations.
Winfrey is in the 24th season of her talk show, and she remains the queen of daytime television.
But ratings are down and the average viewership for "The Oprah Winfrey Show" slipped under 7 million last season, down 7 percent from the year before, according to Nielsen Media Research.
In a statement released Thursday, Winfrey's production company, Harpo Productions, said "she has not made a decision yet" on a move to cable but will make one before the end of the year.
CBS Television Distribution also issued a statement saying "nothing has changed."
"The decision is Oprah's to make," it said. "As we have stated repeatedly, we love Oprah and if she wants to continue her show then we want to continue to be in business with her."
Earlier Thursday, blog Deadline Hollywood said Winfrey planned to announce she would end her daytime talk show when the contract expires and move it to The Oprah Winfrey Network, based in Los Angeles.
The cable network, which has yet to launch, is a joint venture between Winfrey and Discovery Communications Inc. A Discovery spokeswoman declined to comment.
Analysts probed Moonves on the issue during a conference call following CBS' third-quarter earnings release.
QUESTION: On Oprah, her contract is expiring in the next year or two years. When will you know if she's going to continue her show and, if she decides not to renew, how big of an impact will that be for you?
ANSWER: First of all, we are obviously in constant conversation with Oprah. She's a legend and one of the great assets that we have and we believe in her. Our contract with her runs through most of '11 and we fully hope that she's coming back to extend further. We will know probably in a few months. If there's a negative impact, it wouldn't hit us until '12. So that's where we are and we're in dialogue.
Filed under:
Hollywood
,
Media
,
Television
Tags:
Broadcast Television
,
California
,
Los Angeles
,
North America
,
Oprah winfrey
,
Ownership Changes
,
Talk Shows
,
Television Programs
,
United States