Michael Brea Arrested
By Madhusmita, Gaea News Network
Wednesday, November 24, 2010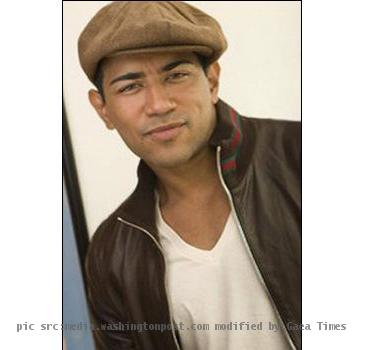 more images
BROOKLYN (GaeaTimes.com)- It came as a real shock to the citizens of Brooklyn when a 31 old man Michael Brea was arrested on Tuesday for killing his own mother with a 3 feet long samurai sword. Police Commissioner Raymond Kelly told in the press conference that the officers responded to a call after receiving complains from Michael Brea's neighbors. After entering the home the police found that 55 year old Yannick Brea kneeling on her feet in the bathroom with several cuts on her body.
Michael Brea has been arrested on charges of murder and illegal possession of weapons. Police says he is undergoing psychiatric treatment at Kings County Hospital. However, the police failed to say if he has hired any attorney as well. Yannick Brea, 55, was pronounced dead at about 2:20 am by the police. The law enforcement officials said that Michael Brea's neighbors reported hearing screaming and loud yelling from the second floor apartment and some said that there was blood covering the floor of their home. Police found Michael Brea sitting in a chair in front of his bedroom reading the Bible and holding 3-foot-long sword.
Gregory Clare, who is Michael Brea's neighbor told police that he heard loud screaming from the home and also he heard the man screaming "Repent". The neighbors said that Michael Brea, who acted in a small part in "Ugly Betty" told his mother that she is a "sinner" as he defies Jesus Christ. The neighbors also said that they heard Michael Brea chasing his mother to kill, however, nobody could say what was the reason for the spat which claimed Yannick Brea's life. Apart from "Ugly Betty", Michael Brea also appeared in "Step-Up 3-D" and he also starred in the campaign of an energy drink.