Scarlett Jhonson and Ryan Reynolds Still Together for 'The Whale'
By Turjo, Gaea News Network
Wednesday, December 15, 2010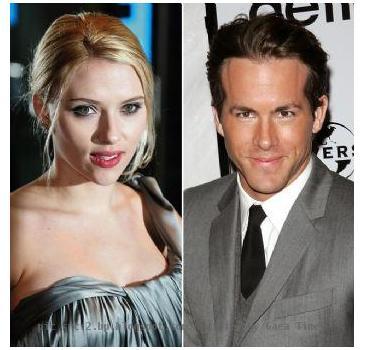 more images
LOS ANGELES (GaeaTimes.com) — Despite of their divorce after 2 years of marriage, Scarlett Johansson and Ryan Reynolds are still together working in a documentary film related to saving Killer Whales. The producer of the film has confirmed that both the actors have decided to keep their marriage split aside and are still committed to the joint project.
When the Hollywood couple declared on Tuesday that they are going to get separated after two years of happy married life, it casted a shadow over the production of The Whale - a movie about a baby orca which becomes separated from its parents. Johansson and Reynolds are both co-executive producers of this films while Ryan is also the narrator of the movie. Now, the producer of the project is sure that the stars will both remain involved in the film despite their impending divorce. According to him-
We have no reason to believe that their passion and commitment to this project will waver as a result of any changes in their personal lives.
The film is set for a late 2011 release.