Kareena Kapoor Not In 'Heroine'
By Tias, Gaea News Network
Friday, November 26, 2010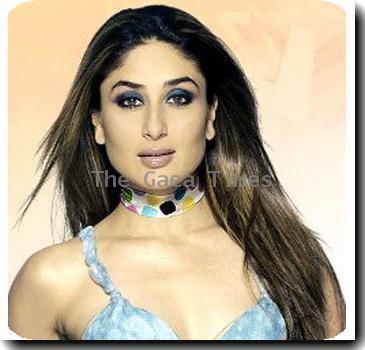 more images
MUMBAI, INDIA (GaeaTimes.com)- It looks like Bollywood heroine numero uno, Kareena Kapoor has become choosy enough to refuse the likes of Madhur Bhandarkar. Reports indicate that the star opted out of the ambitious project named 'Heroine' which is loosely based on the life of Hollywood heartthrob Marilyn Monroe. Kareena Kapoor was, reportedly, uncomfortable with the idea of doing intimate scenes with so many new comers and some insiders suggest that she found the role too similar to her own life.
Some reports indicate that the main reason for Kareena Kapoor's unavailability for Madhur Bhandarkar's 'Heroine' is that she is too packed with her present schedule. Madhur Bhandarkar is also, reportedly, fed up of the date issues of Kareena Kapoor and is looking for a replacement. Aishwarya Rai, who has also been in the news for being in contention for the role, might also not be the ideal choice for the intimate scenes. Insiders say that madhur Bhandarkar has decided to drop the project after the 'Heroine' drama and is looking ahead to another venture.
Kareena Kapoor's career has taken a new turn recently after her role in 'Kurbaan' which saw her receive a great deal of adulation from the critics. She also starred in the recent comedy 'Golmaal 3′ which started off well in the box office but later failed to make an impact. Kareena Kapoor's boyfriend Saif Ali Khan has also been in the news recently for the number of projects that he will be a part of next year. 2011 is expected to be a great a year for the Bollywood power couple who have managed to deliver regular hits over the year in spite of keeping a relatively low profile.
Filed under:
Actors Profile
,
Bollywood
,
Celebrity Facts
,
Movies
,
News and Gossips
Tags:
Aishwarya Rai
,
Golmaal 3
,
India
,
Kareena Kapoor
,
Madgur Bhandarkar
,
Maharashtra
,
Mumbai
,
Saif Ali Khan