"Break Ke Baad" Gets Average Reviews
By Reema, Gaea News Network
Friday, November 26, 2010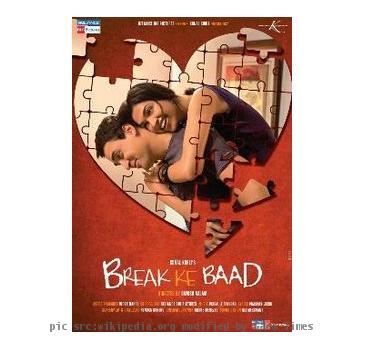 more images
MUMBAI, INDIA (GaeaTimes.com)- The much awaited Bollywood flick "Break Ke Baad" has been released today. People have been waiting to see how the chemistry between the two latest heart throbs, Deepika Padukone and Imran Khan sets the screen on fire. Reviews however say that the movie failed to connect to the audiences in more than one way.
The name "Break Ke Baad" gains footage, when the couple, Abhay (Imran Khan) and Aaliya (Deepika Padukone) decides to give each other a 'break' of sorts from their relationship in order to pursue their respective career and dreams. However, it was the distance between the two that made them realize that the main essence of success is perceived when someone gets to share it with their loved ones. However, director Danish Aslam, failed to give any justified reason for this break up. Otherwise, the reviews say that the film is too verbose, senseless and pointless.
"Break Ke Baad" deviates a bit from the conventional love and break up stories that are right now has become a trademark in Bollywood scripts. It rather goes a step further to explore a relationship from the angle of 'space' issues, which is a more contemporary and the latest break up "Mantra" in urban India. Despite its attempt to explore this off beat issue, the reviews report that the script is rather amateurish, that failed to portray the emotions and its impact effectively. It could not even offer the viewers anything more than what they have been watching recently. The reason may be attributed to Deepika Padukone's monotony, which once again revives the boring memories of "Love Aaj Kal". The screenplay was overladen with juvenile blemishes. Although the entire movie has been targeted at the youth and the relationship problems faced by the younger generations, somewhere it went wrong.
Filed under:
Bollywood
,
Entertainment
,
Media
,
Movies
,
News and Gossips
,
World
Tags:
aaliya
,
Abhay
,
Bollywood
,
Break Ke Baad
,
Danish Aslam
,
Deepika Padukone
,
Imran Khan
,
India
,
Love Ajkal
,
Maharashtra
,
Mumbai
,
Reviews