Wesley Snipes Ordered Prison Sentence
By Madhusmita, Gaea News Network
Saturday, November 20, 2010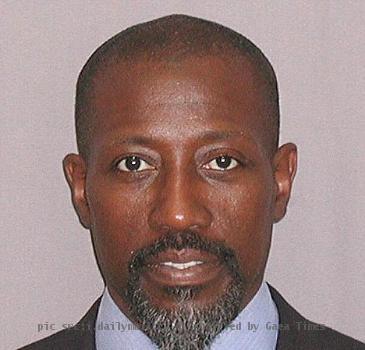 more images
MIAMI (GaeaTimes.com)- On Friday, Federal judge Terrell Hodges has ordered Wesley Snipes to start serving a three-year jail sentence. The judge rejected all the plea's for new trial and the permission to interview the jury about misconduct. However, it has not been reported from when and where the 'Blade' star would start his prison sentence but the judge has ordered him to start his prison sentence as early as possible.
The "Demolition Man" star was convicted in 2008 for evading taxes which is nearly 38 million dollars but the actor appealed in court and sought for new trials. However, in August, the judge postponed his prison sentence and spared him next three months. Judge Terrell Hodges said in his statement yesterday that Wesley Snipes had a fair trial before and now its the time for the court to enforce laws. The judge said that Wesley Snipes had a full, thorough review of his conviction and sentence before. However, Wesley Snipes' defense previously said that the "Blade" actor did not have a fair trial as the some of the jurors presumed his guilt before the trial itself. The judge, hence specified in his statement that the actor has a "fair trial".
Wesley Snipes' attorney Daniel Meachum reportedly said that he was shocked to hear the judgment. Daniel Meachum said that the defense attorney's on behalf of their client will continue to press forward to "pursue justice" as the attorney's feel that Wesley Snipes has received "injustice". Daniel Meachum further added that though Wesley Snipes is disappointed but he is strong and positive at this tough time.