Keith Olbermann Suspended
By Swatilekha Paul, Gaea News Network
Saturday, November 6, 2010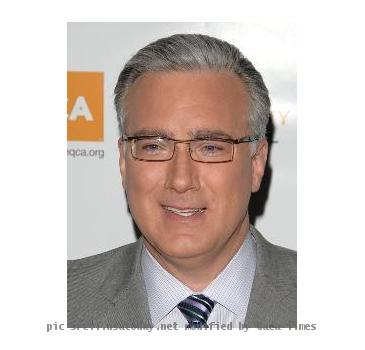 more images
LOS ANGELES (GaeaTimes.com)- There is some really disappointing news for all the regular viewers of the MSNBC show "Countdown With Keith Olbermann." Talk show presenter Keith Olbermann, under whom the MSNBC program reached new heights and soon became the top-rated show of the network, has been suspended indefinitely by MSNBC after the television presenter accepted that he was involved in making campaign donations to three Democratic candidates ahead of Tuesday's mid-term elections. The news that the popular talk show host has been suspended for an indefinite period of time by the network was announced by Phil Griffin, the chief executive of MSNBC on Friday.
The fact that Keith Olbermann has made the political contributions was first reported by a website on Friday morning in which the talk show host acknowledged that he made $2,400 donations to the political campaigns of Representatives Raul M. Grijalva and Gabrielle Giffords of Arizona as Democratic candidate from Kentucky Attorney General Jack Conway who lost the election. While talking to the website, Keith Olbermann said that he did not encourage anybody to make donations in the political campaigns neither privately nor publicly. Although he admitted that he had made the donations, the talk show host emphasized that previously he had not donated to any political campaign at any level. However, Keith Olbermann probably did not presume that he would have to pay such a heavy price for his actions as later it was declared that he has been suspended indefinitely.
MSNBC's chief executive Phil Griffin told journalist on Friday that he became aware of the political donations made by Keith Olbermann on Thursday night and so taking into consideration NBS news policy and standards, he had to be suspended.