Joe Scarborough Suspended
By Madhusmita, Gaea News Network
Saturday, November 20, 2010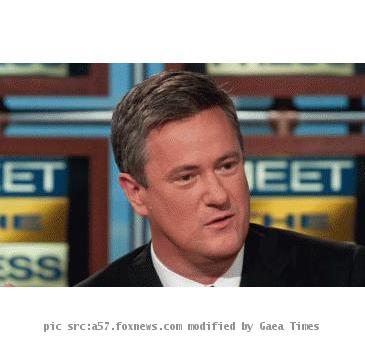 more images
NEW YORK (GaeaTimes.com)- MSNBC's "Morning Joe" host Joe Scarborough has been suspended for two days by officials of the cable network. The media outlets reported that the suspension came just after he admitted that he had made some political donations while he was serving the network. A source close to MSNBC said that Joe Scarborough was suspended because he did not get prior permission from the cable network while doing the political campaign.
MSNBC officials said that it is the rule of the cable network that before giving any political donation or running a campaign the employees will have to take permission from the cable network and Joe Scarborough failed to do so. MSNBC President Phil Griffin released a statement mentioning that Joe Scarborough made donations eight times of $500 each to the local candidates between 2004 and 2008 in Florida. The president said that Joe Scarborough's suspension would end on Wednesday. Joe Scarborough released an official statement after his suspension where he maintained that he recognizes that he has a "responsibility" towards his network and he should honor the conditions and "guidelines" of his employment. He mentioned that he regrets the fact that he failed to abide by the guidelines of the cable network.
The former "Scarborough Country" host said that he called Phil Griffin and informed about the political donations he made. Joe Scarborough said that Phil Griffin asked for two days suspension and the former agreed to it. However, Joe Scarborough called these donations as "simple acts of friendship" and said that he did not take permission from the cable network because those were local parties and he did not feel that these donations were relevant to his work.