Melina Kanakaredes Replaced By Sela Ward
By Reema, Gaea News Network
Tuesday, October 26, 2010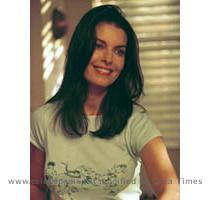 more images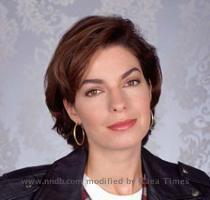 more images
LOS ANGELES (GaeaTimes.com)- On Friday night, the "CSI: New York" returned to the prime time television on CBS but minus Melina Kanakaredes. A new face in place of the highly popular Melina Kanakaredes was seen leading the drama. The show that entered its seventh season, had not only changed its timing, but also replaced Melina Kanakaredes with Emmy Award-winning actress Sela Ward. Although there is no denying the fact that being a part of the show for the last six seasons, the character played by Melina Kanakaredes had gained immense popularity and attention, on Friday however, Sela Ward who replaced the former in the show was able to hold on the viewer's interest with her brilliant performance.
After spending around 6 seasons with the show, Melina Kanakaredes moved out of it this summer. The actress reportedly had a fallout with the producer and decided to move on. It is for this reason that on Friday night the anxious viewers could not get to see their favorite Detective Stella Bonasera on the show. However, the Crime Scene Investigation: New York producers have replaced Melina Kanakaredes with another great actress who no doubt provided the premier episode with a fresh lease of life. Although there has been a change in the leading ladies in the show, the character of Mac Taylor played by Gary Sinise will remain the same as before.
Pam Veasey, the executive producer of "CSI:NY" said to media sources that it was just few weeks before the beginning of the season's shooting that Melina Kanakaredes backed off. Pam Veasey held that around six scripts keeping Stella Bonasera in middle had already been written by then and it is after an extensive search that they were able to get hold of Sela Ward.