Eva Mendes would love to work with Diaz
By SAMPURN
Thursday, September 16, 2010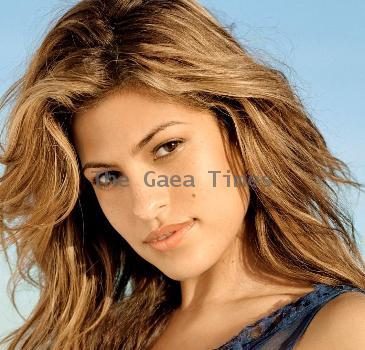 September 16, 2010 (Sampurn Wire):Eva Mendes is one of the hottest babes of Hollywood and she has worked with some of the biggest stars in the industry before. Recently Eva expressed her desire to work with Cameron Diaz. 'The Other Guys' actress, who has worked with Cameron Diaz in the MTV documentary 'Trippin' in 2008, said that she would like to work with Diaz again. The actresses shared a great camaraderie on set and became great friends off camera as well.
Eva Mendes said that Cameron Diaz is very professional in her outlook and always gets the job done. Speaking at the Gala Premiere of 'The Other Guys', Eva said that Cameron Diaz is a good buddy to have as she never messes around with anyone's life and always takes care of business. Eva also mentioned that she loves the way Cameron looks onscreen.
The actor also revealed that she has just finished directing her first short film which stars Christina Ricci and she would love to work in such similar projects in the future as well. Eva Mendes said that she never knew, she had a director hiding inside her and it is great to create a film from scratch. The actress is open to directing full length feature films in the near future. We hope this beautiful damsel's dreams come true.
– Sampurn Wire