'The Town' box office success shocks Affleck
By IANS
Monday, September 20, 2010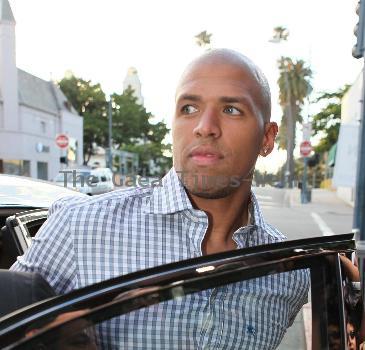 more images
LOS ANGELES - Hollywood actor Ben Affleck admits that he is "shocked and excited" that his new film "The Town" topped the US box office this weekend.
Affleck has not only written and directed the movie, but has also acted in it. The film, which also stars Jeremy Renner, Rebecca Hall, Jon Hamm and Blake Lively, earned $23.8 million, reports imdb.com.
"Reaction (to) the film has been great, I was shocked and it seems to be doing very well. I can't tell you (how) exciting and thrilling it is, ya know? We are the number one at the box office in the US this weekend…so imagine my surprise!" he said.
Affleck's film beat competition from high school comedy "Easy A", which opened with $18.2 million collections at the box office, while new thriller "Devil" landed at third position with $12.6 million.
Actress Milla Jovovich's action-packed "Resident Evil: Afterlife" is at number four with $10.1 million and animated family film "Alpha and Omega" that has voiceover from Christina Ricci, Justin Long, Hayden Panettiere, Dennis Hopper and Danny Glover, wrapped up the top five by raking in $9.2 million.