Four Reasons Why 'Lamhaa' Didn't Take Off With A Roaring Start
By SAMPURN
Tuesday, July 20, 2010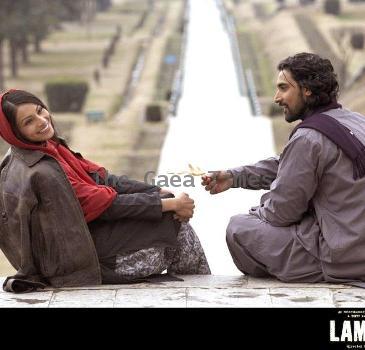 July 20, 2010 (Sampurn Wire): Release of multiple films on a single Friday is never a good idea. However, the makers of 'Lamhaa' can't be blamed if they thought of last Friday as the best possible weekend for the release. After all when the date was decided a few weeks back, films like 'Tere Bin Laden' and 'Udaan' hardly seemed to be any competition. Also, the Hollywood release 'Inception' wouldn't have been considered as a challenge by any means.
However, in the business of film making a few calculations fail sometimes. The same happened in case of 'Lamhaa' too which was marred by four major factors:
1) The arrival of 'Tere Bin Laden' which was an antithesis of 'Lamhaa' in the sense that while the former was a light take on terrorism, later was far more serious
2) Heads on competition with 'Inception' which sees Leonardo DiCaprio finding the Indian audience enthralled once again after 'Shutter Island'
3) Critic and audience reviews which were mixed as they ranged from very good to poor
4) Arrival of 'Khatta Meetha' a week later, a film which is clearly on the priority list of the 'aam junta' who would want to save their money for their share of entertainment
Of course it is easy to pen down an entire analysis post the release of the film but the fact that still can't be denied, as predicted last week, is that 'Lamhaa' was never carrying the kind of pre-release excitement that was much mandated for an expensive affair that it is. With a start that has ranged between 30%-50% and the opening collections that are lesser than even last Friday's 'Milenge Milenge' (that was a 5 year old film and came with zero promotion from it's lead pair), it is an extremely dicey road ahead for 'Lamhaa'.
As for 'Tere Bin Laden', it should manage to scrape through due to its low budget. A fun film that has quite a few riotous moments to boast of, the film (expectedly) opened on a low note (20%-30%) but has in it to stay consistent over the weekdays as well. Not the kind of film that earns its entire moolah on the opening weekend only to die down in the days that follow, 'Tere Bin Laden' should find a decent market for itself over the next couple of weeks. As things stand today, this one should be a safe affair for its makers who should go on to make profits.
The same can't be said for 'Udaan' though, which amongst the three Hindi releases of the week, saw the best reviews coming its way. Every reputed critic had positive things to say about the film but from audience perspective, it is still early days to gauge the response since the opening was poor (20%-25%). Just like 'Tere Bin Laden', this star-less affair too has to depend upon the word of mouth to give a fillip to its progress in weeks to follow. Not the kind of film that can be expected to have a long theatrical life, it should be able to bring some relief for its makers through other channels (home video,satellite etc)
–Joginder Tuteja/ Sampurn Wire