Alicia Keys Falls
By Swatilekha Paul, Gaea News Network
Wednesday, July 7, 2010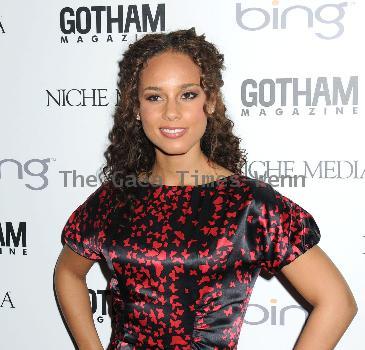 more images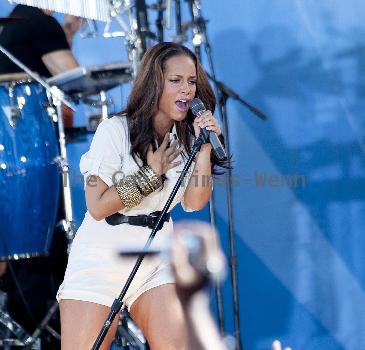 more images
NEW ORLEANS (GaeaTimes.com)- A pregnant Alicia Keys gave all her fans a scare of their lives when she suddenly fell off during an on stage performance recently. The renowned musical artist was performing at the Essence Music Festival On Saturday when the incident occurred. Alicia Keys was giving an immensely enthralling performance during the concert over the weekend when she stumbled on stage and fell leaving all her fans rather anxious. However, Alicia Keys soon recovered after the fall, got on her feet and continued with her performance.
After Alicia Keys suffered a fall during her performance at the Essence Music Festival, all her die-hard followers have been apprehensive about how the Grammy award-winning singer and her yet-to-be born are faring following the tumble. However, there is good news for all of them as both Alicia Keys and her unborn baby are reported to be doing well despite Saturday's on stage fall. Witnesses who were present when the incident happened during the musical performance have revealed to the media, that the singer was wearing stiletto's heals when she landed on her back when she stumbled on stage. Despite the fall, Alicia Keys was prompt enough to quickly get back on her feet without missing a single beat during the performance. However, a source close to the singer has emphasized that the pregnant Alicia Keys as well as her yet-to-be born child were not harmed in the incident.
In the month of May, Alicia Keys revealed to the media that she was pregnant with her first child with her music producer fiance Swizz Beatz. The singer is likely to take maternity leave for the birth of the couple first child together.