Ali Zafar Of Tere Bin Laden Suffers From Temporary Memory Loss On The Sets
By SAMPURN
Wednesday, June 23, 2010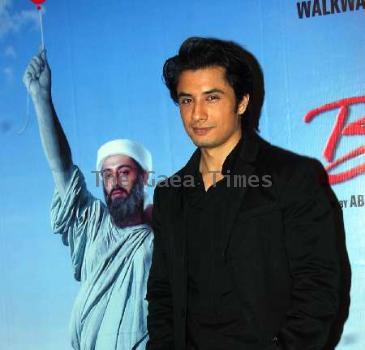 June 23, 2010 (Sampurn Wire): Ali Zafar, the Tere Bin Laden actor shocked everyone on the sets recently. The Pakistani singer turned actor suffered from a temporary memory loss following a minor accident causing everyone to panic.
But the most shocked person was definitely the actor Ali Zafar, himself. Ali was supposed to ride a bike in one of the scenes. While riding the bike, the brakes failed and he fell somersaulting on the ground. This minor accident resulted in a state of temporary amnesia.
According to a production member, "Ali suffered some minor scratches and bruises after the fall. He could not remember what happened to him and how he got there. He even started asking strange questions. Ali was rushed to the hospital by the production team."
The member added, "The actor kept asking how he came to India and what is he doing here? Ali was given a day off on the advice of the doctor."
Well, the best thing is that Ali has now got his memory back and we can enjoy the laugh riot Tere Bin Laden!
Produced by the Walkwater Media and IBC Motion Pictures, Tere Bin Laden is a tongue-in-cheek comedy. Abhishek Sharma has written and directed the movie, in which Ali plays the role of an ambitious young news reporter from Pakistan. One who is desperate to go to the US to fulfill his dreams.
Tere Bin Laden is a 'jihad satire', which is set to release worldwide on 16th July, 2010.
– Sampurn Wire