Kathlyn Beatty Planning Gender-Reassignment Surgery
By Priyanka Roy Chowdhury, Gaea News Network
Thursday, June 17, 2010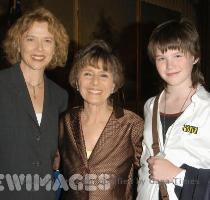 more images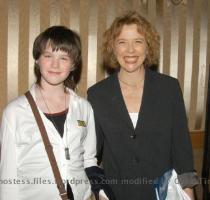 more images
LOS ANGELES (GaeaTimes.com)- According to reports, 18-year-old Kathlyn Beatty the daughter of Hollywood Star Warren Beatty and Annette Bening is planning to go for the gender-reassignment surgery. Not only has she decided to go for the complicated surgery but she has also reportedly enrolled herself as Stephen in her college and is living a life of a man. The news has been revealed to media sources by an insider.
The decision of Kathlyn Beatty has left her parents devastated who are still unable to cope with the decision that their daughter has taken. The insider has maintained that "Warren is beside himself over the situation with his daughter Kathlyn". However, according to the insider the decision has not come all of a sudden from Kathlyn Beatty. The couple has been dealing with the problem of their daughter "over the years" when she was younger and that in spite of the couple's repeated attempt of persuasion to make her change her decision she stuck to it. Kathlyn Beatty was all determined to go for the sex-reassignment surgery and that she used to tell her parents repeatedly that once she turns 18 she would "take matter into her own hands".
Though the source has confirmed that Kathlyn Beatty will be going for the gender-reassignment surgery, it has not mentioned any tentative date or month when she would go for the biological change. Kathlyn Beatty who has made many public appearances with her parents is yet to make any public statement regarding the issue. At the same time it is still not known whether Warren Beatty and Annette Bening would be supporting the decision of their daughter when she goes for the surgery sooner or later.