Nada Prouty Case On CBS
By Sayantika Ghosh, Gaea News Network
Monday, June 7, 2010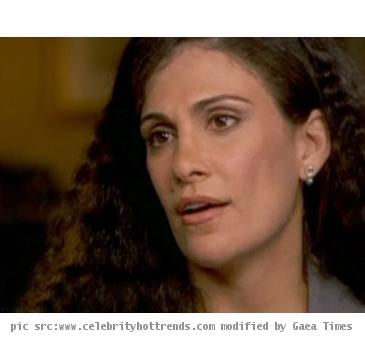 NEW YORK (GaeaTimes.com)- Nada Prouty who happens to be a former FBI agent was featured in a special interview of CBS "60 Minutes" on Sunday. The interview witnessed Nada Prouty talking about her days when she acted as the head of the CIA counter terrorism team. Things changed drastically for the lady who was accused of a fraud marriage and illegal access to FBI's mainframe computing system aiding the terrorists.
Although she tried to fight back against all charges that were placed against her, she finally filed a guilty plea way back in the year of 2007. When asked about her decision to plead guilty Nada Prouty told in the interview that it was a blunder decision by her and that she regrets about it each and every day. Her life is no more the same when she was a federal agent. Her guilty plea has brought her the tag of a traitor. Her neighbors have turned their backs on her. She is 40 years old now and lives a secluded life in the outskirts of the city. Being the mother of two children she said that her dedication towards her department has given her nothing but only humiliation.
Nada Prouty said that she was innocent and even her colleagues said how she has risked her life on several occasions to capture terrorists and put them behind the bars. Inspite of that she was forced to plead guilty for the charges. Nada Prouty gave her family and friends priority when she took the decision. All Nada Prouty wants now is her citizenship for Lebanon where she wants to go back and lead a life of her own, free from all humiliation.