Banksy Creates "The Simpsons" Title Sequence
By Swatilekha Paul, Gaea News Network
Monday, October 11, 2010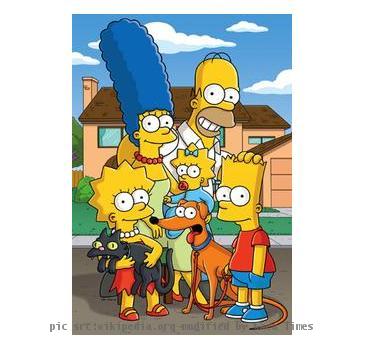 more images
LOS ANGELES (GaeaTimes.com)- British graffiti artist Banksy, whose real identity continues to remain a mystery, is in the spotlight once again. The artist is known to have created a title sequence for the Fox animated series "The Simpsons" which is part of an episode that would be aired later this month in United Kingdom. The video featuring the opening sequence, which can be now viewed online, is already seized many eye-balls and already boasts of huge viewership with large number of netizens tuning in watch the intro.
Many of the viewers who have caught a glimpse of the opening sequence which would be featured in an upcoming "The Simpsons" episode have reiterated that Banksy had added his very own touch to the introduction. As the sequence begins, dozens of Asian sweatshop workers are shown making Simpsons merchandise as well as painting the cartoons in a dirty warehouse that is filled with rats, human waste and bones. While kittens are pushed into grinder to create stuffing for Bart Simpson dolls, a panda is shown pulling carts that are loaded with merchandise. Another factor about the opening sequence that has created ripples is the fact that the British graffiti artist's name is scrawled in the buildings of the town of Springfield.
Meanwhile, sources have claimed that the ideas that Banksy wanted to implement in the opening sequence of "The Simpsons" episode lead to a major dispute between the street artist and the Fox animation department with some of them even threatening to walk out of the show. This is the first time in the history of the long running series that an artist has created an opening sequence of the animation series.