Sheldon Yellen Reveals Himself
By Tias, Gaea News Network
Monday, January 17, 2011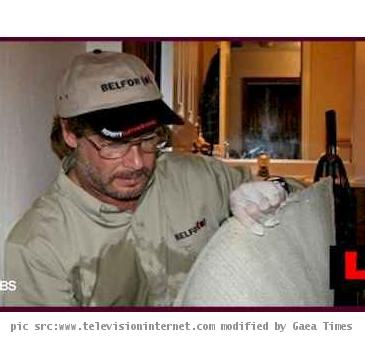 more images
LOS ANGELES (GaeaTimes.com)- As the Season 2 Episode 14 of "Undercover Boss" got aired on CBS at 9:00p.m last night, the viewers had a treat to their eyes. Sheldon Yellen, the CEO of the world largest disaster restoration company, "Belfor", appeared on the show. This particular episode of the series was also titled, "Belfor". This reality show has won the hearts of millions of viewers all across the globe, since it brings the CEOs of different companies to find out the workings that go on within the company. Sheldon Yellen is known to take exceptional care of his employees. The idea of this CEO to appear on "Undercover Boss" came from his son.
The episode showed how Sheldon Yellen came in disguised, and started to work with the other employees. The CEO said that the idea of appearing on the show came two years back, but he could not implement it somehow. However, while working alongside another employee, on the show, Sheldon Yellen revealed his identity by mistake. Soon after he tried to get back to track after revealing his identity for a moment. It was a bit difficult for the CEO to keep his cover for the rest of the time on the show. He said in an interview that his appearance on the show gave him a first-hand experience as to how the workings go on within the company.
Last night's episode showed how Sheldon Yellen went into disguise and became frustrated while struggling to hang drywall at a construction site. The show was very entertaining and left the viewers asking for more. The series has gained tremendous popularity in the last two years and whether it would remain popular depends upon the viewers.