SantaCon NYC 2010 Taking Place Today
By Arnab Ghosh, Gaea News Network
Saturday, December 11, 2010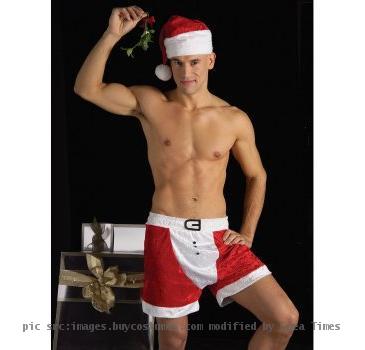 more images
NEW YORK CITY (GaeaTimes.com)- Today the residents in New York City are likely to see a lot of people dresses as Santas running over the streets and everywhere in the city. Today is the annual NYC SantaCon event. Every year the participants have a nice time appearing as Santa Claus on the special day and some people behave a tad naughty on the festive occasion as well. SantaCon NYC arranges the event each year and it says on its site that the event is "a non-denominational, non-commercial, non-political and non-sensical Santa Claus convention". The basic rule is that the participants have to dress up as Santa clause. However, they are allowed to make customization to their dress and accessories. Today the event will be kicked off at 11 am at NYC. The organizers will reveal the spot where it will begin by twitter feed as they have said.
In 2009, the SantaCon NYC was a grand success and the organizers believe this year it would be celebrated on a bigger scale. The participants however need to keep certain aspects in mind so that they enjoy the day without making it problematic for others and the residents. It is ideal to carry some water and some granola bars as the participants may feel thirsty and hungry after running all over New York city.
The SantaCon NYC is going to witness a lot of participants this year. It is advisable not to start drinking with an empty stomach. Taking some adhesive for coping with possible dress malfunction would also be a good idea for those who will appear as Santa.