Lisa Ling's Post-Miscarriage Trauma Revealed
By Reema, Gaea News Network
Friday, December 10, 2010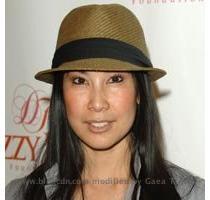 more images
LOS ANGELES (GaeaTimes.com)- Lisa Ling was one of those several women, who had to struggle to failure in order to feel the bliss of motherhood. No one knew about her miscarriage and mental trauma, which she had to go through six months back, when she lost her first child in her womb. However, she spoke about it to her colleagues in an episode of "The View", which will be aired tonight.
Lisa Ling, who has hosted "The View" for three years, came back for an interview once again. There, she talked about what she had to go through when she first heard about her failed pregnancy. She completely blamed herself for the miscarriage, as right from the beginning, she did not take her pregnancy as seriously as she should have. She was initially hesitant about getting pregnant with her husband, oncologist Paul Song. However, after she went for a check-up after two weeks of getting pregnant, she got the worst news of her life. The doctors revealed that they could not locate the heart beat of the baby, and apparently it lost its life within her womb itself. To her, it was a pain similar to "knife through the heart". She did not know how to react and was completely "devastated". She said that she felt like a failure that she had felt in a very long time.
Till date the 37 year old journalist is suffering from that trauma and probably could not come out of it. She launched a website, secretsocietyofwomen.com, where she provided a platform for similar unfortunate women like her to share their stories of pregnancy and miscarriage and find comfort in others. Lisa Ling is still scared to get pregnant once more as she fears the same thing to happen again and she is not strong enough to go survive the pain for the second time.
Filed under:
Celebrity Facts
,
Celebrity Wisdom
,
Entertainment
,
Interviews
,
Lifestyle
,
Media
,
News and Gossips
,
TV Previews and Reviews
,
TV Show Synopsis
,
Television
,
World
Tags:
Abc
,
California
,
Lisa ling
,
Los Angeles
,
Miscarriage
,
Paul Song
,
secretsocietyofwomen.com
,
The View
,
United States