Zee TV Synopsis for the coming week (27th April 09 to29th April 09)
By Bureau News, Gaea News Network
Sunday, May 3, 2009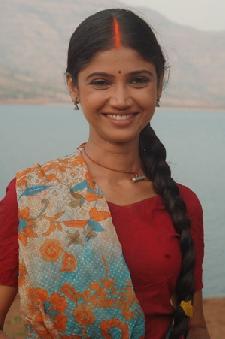 Agle Janam Mohe Bitiya Hi Kijo
Telecast Date: 27th April '09 Monday at 9:30 pm
Finally Lali's gauna will take place today. Lali is extremely happy. Ranvijay comes with his gang of people and asks them to do her suddhikaran. The villagers wonder as to why this was happening as Suddhikaran happens only if a person is getting married to a higher cast whereas Lalihas got married to one of her own cast. Its then that they realize that there's something fishy and probably Lali is getting sold and not married.
Choti Bahu
Telecast Date: 28th April '09 Tuesday at 7:30 pm
Radhika decides to take Dev and Visakha to Hardwar to actually get them married so that they can consummate without having committing a sin. Its here that Dev comes to know that Radhika is actually Visakha's sister and is the same girl who he is madly in love with. He sees Radhika's reflection in water and charges her of deceit. Radhika tells him that she was actually never in love with him.
Maayka
Telecast Date: 29th April '09 wednesday at 8:30 pm
Soni falls down from the stairs and suffers a miscarriage. The entire blame comes on Mahi. Hell breaks loose when Shabd and Jeet break into a fight and blame each other for the mishap. Now the hitch is that Soni would never be able to conceive again and Mahi is carrying twins. - SAMPURN