Shannon Tavarez Dies
By Madhusmita, Gaea News Network
Wednesday, November 3, 2010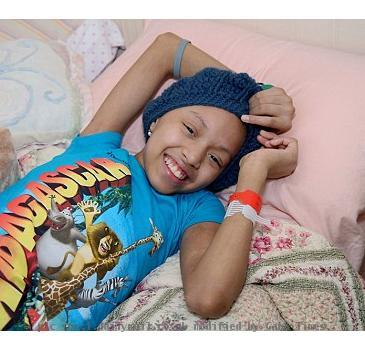 more images
NEW YORK (GaeaTimes.com)- Shannon Tavarez, who played the role of young Nala in Broadway's "The Lion King" died Monday afternoon at Cohen Children's Medical Center in New Hyde Park, on Long Island. She was suffering from acute myelogenous leukemia and ultimately she lost her battle against the disease. Katharina Harf, co-founder of the bone marrow donor center DKMS announced the news to the media and later Adriana Douzos, the spokeswoman of Broadway's "The Lion King" also confirmed the news but she refused to divulge any ore details about it. She was only 11 year old.
Cohen Children's Medical Center released a statement after her sad demise where it was stated that Shannon Tavarez was a remarkable and beautiful young lady who touched the hearts of those she entertained with her performance and also all of them who cared for her in the past several months. Shannon Tavarez received an umbilical chord transplant in August and it was done as an alternative to her bone marrow transplant. Shannon Tavarez's doctor, Dr Larry Wolfe said that they failed to find a perfect bone marrow match for Shannon Tavarez. Finding a same bone marrow for her was also a difficult task as Shannon Tavarez's mother is an African American and her father is Hispanic from the Dominican Republic.
Music sensations like Alicia Keys, Rihanna and 50 Cent came forward and campaigned to find a bone marrow donor for the 11 year old actress. Katharina Harf said in her statement that it is rare to find such a spirited girl of such a young age. She also added that Shannon Tavarez was a "special girl" who touched lives of many people she met. Ron Vodicka, the production stage manager for "The Lion King" called her a "fearless" and as a performer and said that she was never "intimidated" and was "constantly happy".