My Generation TV Show: Season 1 Episode 1 Premiers Tonight on ABC
By Jayita, Gaea News Network
Tuesday, October 26, 2010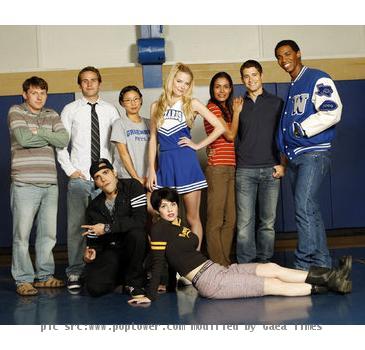 more images
LOS ANGELES (GaeaTimes.com) — The season 1 episode 1 of "My Generation" will be premiered on ABC tonight. 'My Generation' is a mockumentary television series that is written, created and produced by Noah Hawley,Warren Littlefield, Henrik Bastin, Peter Magnusson and Martin Persson.
The facts of the new series deal with the transformation of a youth into adulthood and becoming the person that his parents expected him to be. In this show Michael Stahl David will appear as Steven, Kelli Garner as Dawn, Jaime King as Jacqueline, Keir O'Donnell as Kenneth, Sebastian Sozzi as Falcon, Mechad Brooks as Rolly, Anne Son as Caroline, Daniella Alonso as Brenda and Julian Morris as Anders.
Lives of nine students are reflected in this show. They are graduated from Greenbelt High School. After graduating, they filmed for a documentary in 2000. Then are filmed after a decade later.
The show features the development they made through this long journey, the lessons they learned and the dreams that have come true in their lives.