Amitabh Bachchan To Play Gangster-Politician In Ram Gopal Varmas Film
By SAMPURN
Wednesday, September 22, 2010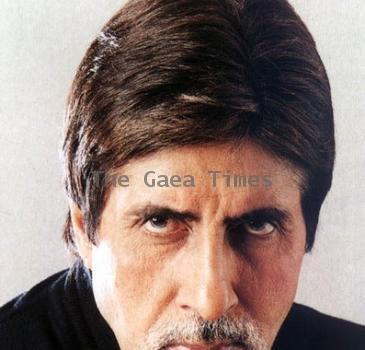 September 23, 2010 (Sampurn Wire): Get this. Ram Gopal Varma embarks on what he calls the most populist Bachchan film he has ever shot. In Department, which starts shooting early next year, Amitabh Bachchan plays a gangster turned politician whose exploits are the stuff Chulbul Pandey would enjoy getting high on.
At the moment the film, said to be the ambitious Ramu's most expensive project to date, is being feverishly scripted. Details are being kept desperately under wraps since it involves some volatile characters.
When confronted Ramu says, "All I can tell you at the moment is that Mr. Bachchan plays a gangster turned politician in Department. Whom he's modelled on is open to conjecture and I am certainly not telling. There're too misconceptions floating around about the project. Mr Bachchan is NOT playing a cop in Department. It is NOT a sequel to Company (I wonder where that came from) nor a prequel to Ab Tak Chappan."
Ramu wants Big B's character to be a kind of grasroot-level super-hero. "I've always seen Mr. Bachchan as a hero of the masses. I want him to be cast as larger-than-life hero in Department."
Interestingly, Ramu who has cast the father-son Bachchan duo in their real-life roles twice, will not cast them as father-son in Department.
Reveals Ramu reluctantly, "No, Mr. Bachchan and Abhishek are not father and son in Department. Abhishek and Sanjay Dutt are cops. They share a pupil-mentor relationship."
In real-life too Abhishek looks up to Dutt. Says Ramu, "That's why I cast them as mentor and pupil."
When asked about playing a gangster–turned-politician in Department, Mr Bachchan said, "Oh, is that what Ramu has cast me as in Department? I've not yet discussed the antecedents of my role with him."
– Subhash K Jha / Sampurn Wire