TomKat branded 'sick' for dressing daughter Suri in heels
By ANI
Thursday, September 9, 2010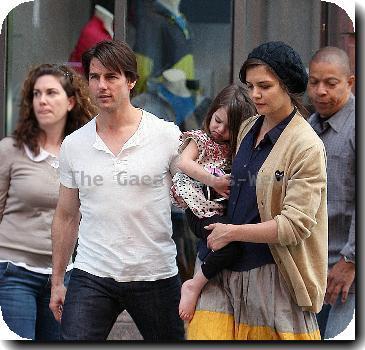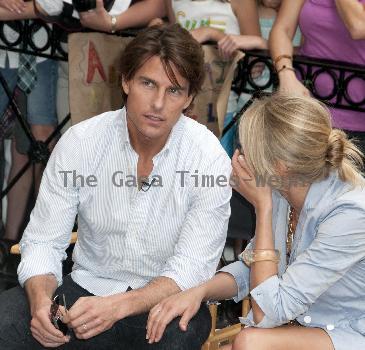 MELBOURNE - 'Project Runway' mentor Tim Gunn has in his new book said that Tom Cruise and Katie Holmes should not dress their daughter Suri in heels as it is "sick".
Suri, 4, has been photographed many times sporting a pair of high-heeled shoes, which Holmes, 31, explained are ballroom dancing shoes for children.ut Gunn, 57, has in his book, titled Gunn's Golden Rules, said the footwear is not appropriate.
"It's outrageous. People say, 'She's setting a fashion standard.' I say, 'Preposterous!' At three? It's not appropriate," News.com.au quoted Gunn as writing.
"If you're going to the playground to play, you should wear sneakers - Mary Janes at the very most.
"I agree with the people who have said it sexualises her. High heels are meant to make women look longer and leaner. That's not necessary for little girls.
"We don't want alluring little girls. There's something sick about it," he stated. (ANI)