Mani Ratnam To Be Honored With Jaeger-Lecoultre
By SAMPURN
Saturday, August 28, 2010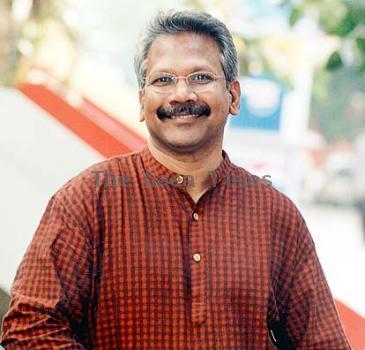 August 28, 2010 (Sampurn Wire): The much acclaimed Indian filmmaker Mani Ratnam is now going to be honored in overseas. At the 67th Venice International Film Festival, Mani will be honored with the Jaeger-LeCoultre 'Glory to the Filmmaker' award.
Marco Mueller, the Venice International Film festival director had made an announcement regarding this on Monday. He also said that the director's latest release 'Raavan' will be screened at the festival.
Venice International Film Fest in association with Jaeger-LeCoultre, has organized the Jaeger-LeCoultre- 'Glory to the Filmmaker' Award 2010. Other filmmakers from different parts of the world were earlier honored with this award. The names of those filmmakers include Sylvester Stallone, Takeshi Kitano, Agnès Varda and Abbas Kiarostami.
The Indian filmmaker will be attending the festival on 6th September, 2010 along with wife Suhasini and his 'Raavan' stars Abhishek Bachchan, Aishwarya Rai Bachchan and Vikram. Mani is receiving this award because he is selected to be one of the very few directors who have made a Pan-Indian movie.
A Reverso Jaeger-LeCoultre watch with a commemorative engraving will be presented to this Indian film director.
Even though 'Raavan' and 'Raavanan' could not do much well at the box office, but it earned him an international acclamation.
– Sampurn Wire