Soundgarden to come with new album
By SAMPURN
Friday, August 20, 2010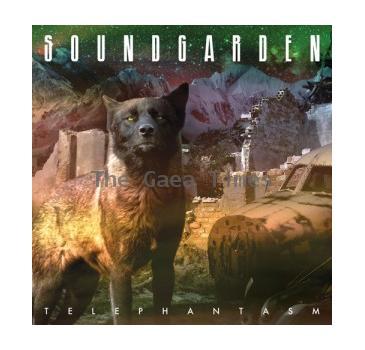 August 20, 2010 (Sampurn Wire): The artwork for Soundgarden's new retrospective compilation, Telephantasm has been released. The artwork looks pretty interesting to say the least.
Soundgarden has gone ahead and have put out a new single named, Black Rain. This is in actuality an unreleased track from the Badmotorfinger sessions. This album was one of the best to be ever released by this Seattle quartet and anything from that CD or from that time period has to be just awesome.
The new album, Telephantasm will be released in some dissimilar forms, the fans and listeners can take their pick from Single CD, Deluxe Double CD and even a DVD. There is going to be a Super Deluxe Version 5000 limited copies made available as well. These limited copies would be splattered colored vinyls and many other goodies.
It seems that these single-disc versions will also be released by the use of the popular video game, Guitar Hero: Warriors of Rock. The single Black Rain would appear in the game and the additional tracks would also be available for download as a division of the buy.
Telephantasm would be released in the USA on the 28th of September. This should definitely be a treat for Soundgarden fans as well as for the newbies.
–Sampurn Wire