The Expendables Rake In A Total Of 35 Million US Dollars
By SAMPURN
Monday, August 16, 2010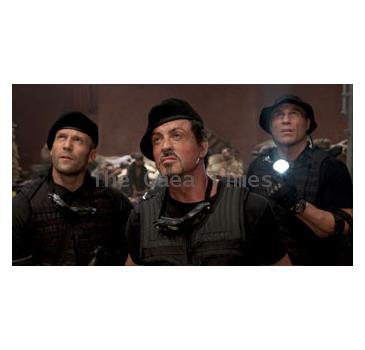 August 16, 2010 (Sampurn Wire): At a time when expensive talents get low returns for the film studios, Lionsgate Film's star-studded The Expendables has topped the weekend box-office with ease.
The movie has grossed an estimated total of $35 million in domestic coin. The film has actually thrown the Julia Roberts starrer Eat Pray Love in the second place, while the film Scott Pilgrim vs. the World from Universal, debuted with a miserable $10.5 million and is currently in the fifth place.
The Expendables is produced by Nu Image/Millennium and the film actually had a budget of more than $85 million. Hollywood action icon Sylvester Stallone-helmed Expendables features marquee tough guys like Jason Statham, Mickey Rourke, Jet Li, and Dolph Lundgren along with Stallone.
Lionsgate had paid a sum of $20 million for both the U.S. and U.K. distribution rights and it has also gone ahead and has funded the marketing; with Nu Image further chipping its publicity through the help of tough overseas pre-sales.
This film is R-rated and has drawn about 61% male of which 60% are aged 25 or more. Stallone also revealed that a sequel is also in the pipeline.
Stallone said that next time they would try out some more technical expertise and in a way raise the bar a little further.
–Sampurn Wire