Eminem - Rihanna Video Premieres On MTV
By Tias, Gaea News Network
Friday, August 6, 2010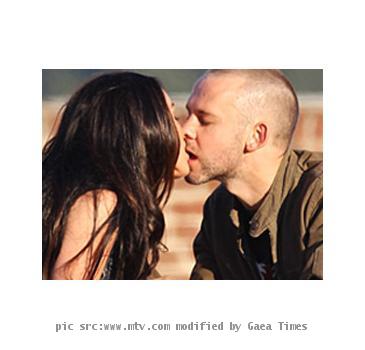 LOS ANGELES (GaeaTimes.com)- MTV kicked off the latest episode of 'Jersey Shore' with a brand new music video of the latest single from Eminem's album 'Recovery' on Thursday. The video called 'Love The Way You Lie' also features hip-hop princess Rihanna. Transformer's star Megan Fox appeared in the video alongside Dominic Monahgan of 'Lost' fame. The video dealt with an abusive relationship between Megan Fox's character and Dominic Monahgan's. The video was highly anticipated and talked about because both Eminem and Rihanna have reportedly come out from failed relationships and the Rihanna-Chris Brown episode is still somewhat fresh in people's minds.
Rihanna is seen sporting red hair in the video which opens with Megan Fox holding a flame within her palms. The video shows the life of a couple payed by Dominic Monahgan and Megan Fox and the abusive relationship that they have. Interspersed between the violent fights and the passionate kissing, Eminem and Rihanna are seen singing in front of a burning house. The video ends with all the characters except Rihanna going ablaze.
Dominic Monahgan has revealed that the objective of the video was not to glorify the violence but show that the relationship should have ended much before. He hinted that it was the relationship between Eminem and Rihanna that he and Megan Fox tried to portray. The 'Lost' star also spoke about the scenes of domestic violence that were shown in the video. He said that he got the chance to throw Megan Fox around and she smacked him in the face and even spit on him. Rihanna described the video as something real and the song as very powerful that touches a lot of people.
Filed under:
Celebrity Facts
,
Entertainment
,
Fashion
,
Interviews
,
Media
,
Music Previews and Reviews
,
Performing Arts
,
World
Tags:
California
,
Dominc Monahgan
,
Eminem
,
Jersey shore
,
Los Angeles
,
Megan fox
,
Rihanna
,
United States
,
Video