Robbie Williams Reunites With Take That On A New Album
By SAMPURN
Friday, July 16, 2010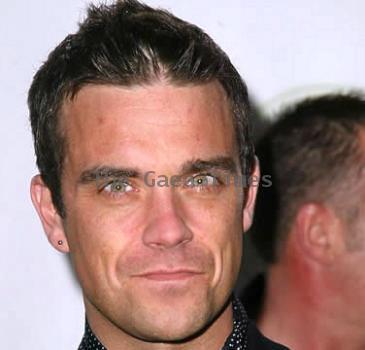 July 16 (Sampurn Wire): English singer and songwriter Robbie Williams has officially reunited with his previous band 'Take That' to record a new album, the band has confirmed.
Since 1995, the five members of the group have not worked together since Robin Williams quit the band. So, it is going to be a reunion after 15 years as Williams is back now.
An elated Robin said that he felt 'embarrassingly excited' to reunite with his former group after so many years. It was like 'coming home' for the singer. Another band member Mark Owen said, "It feels like a dream to me".
The songs for the record have been written by all the five singers, which is scheduled to release in November.
Owen stated, "It was always like a dream to get all five of us together in a room but it never seemed to happen in reality. But now, when we are recording together in reality, it feels like a dream. It is very exciting to get some time with Rob again. However, I am still a better footballer".
Jason Orange, mainly a backing vocalist and dancer of 'Take That', said, "It was absolutely wonderful. I am thrilled to have Robbie back with us. Life is amazingly strange sometimes. I want to enjoy fully the time with Robbie".
In last September, the reunion happened in New York after The Circus Live tour of 'Take That'. During the performance of Owen, Williams met up with his group members and the speculation started about their reunion.
The 'Take That' was disbanded following the walk out of Williams in 1995. Then he started a successful solo career. In 2005, the band was reformed again but without Robin. Now, his entry has completed the band. In 1995, they worked together for the last time on the album 'Nobody Else'.
–Sampurn Wire