Eclipse Premiere Star Studded
By Madhusmita, Gaea News Network
Wednesday, June 30, 2010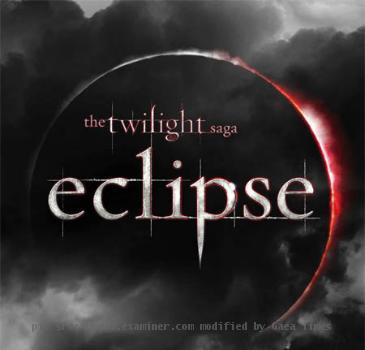 more images
LOS ANGELES, CALIFORNIA (GaeaTimes.com)- "The Twilight Saga: Eclipse" premiere on last Monday, June 28, saw a host of celebrities walk the red carpet to attend one of the most anticipated movies of the year. The "Eclipse" premiere was held in The Cinema Society Screening at the Crosby Street Hotel. Both main leads from the trio Kristen Stewart and Taylor Lautner attended the event but Robert Pattinson was not present in the show. The premiere saw celebrities at their best attires appreciating the movie and giving reviews.
"Eclipse" premiere witnessed models and reality show stars dazzling round the red carpet and they made these star studded event a huge success. Kelly Bensimon, from "Real Housewives" attended the premiere in her Dead or Alive T-shirt and miniskirt. Beautiful Kristen Stewart stole the show with her stunning tight fit black dress. She spoke about her upcoming movie "On The Road" and also the present movie "The Twilight Saga: Eclipse". Taylor Lautner wore a silver suite and a tie and looked charming.
In "Eclipse" premiere show, Kristen Stewart also spoke about the steaming intimate scene of the movie. The Robert Pattinson fans looked a bit disappointed as the star was missing from the show. In the media interview Kristen Stewart also said that she is very happy to see that this "Eclipse" is regarded as the best one and she added that every installment of the movie has "something different". The movie has gathered a huge appreciation and regarded as the best one from all three parts. After the premiere it is reported that both Kristen Stewart and Taylor Lautner went bowling together.