Ashok Amitraj Signs Stana Katic For The Double
By SAMPURN
Monday, June 28, 2010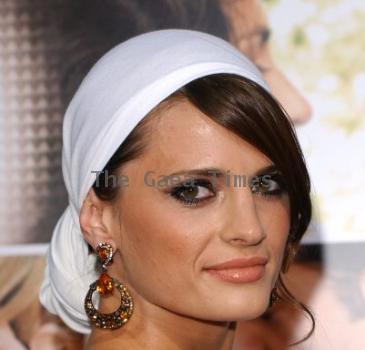 June 28, 2010 (Sampurn Wire): Ashok Amritraj, the former Indian tennis player and now Hollywood producer, has signed the Castle star Stana Katic for his thriller movie The Double. The film also stars Martin Sheen and Richard Gere.
Stana is well-known for her role as the sexy NYPD cop Kate Beckett in the comedy-drama television series 'Castle' of ABC.
Informing about her role, Stana said, "I am playing the role of a Russian prostitute in the film, which deals with the period of cold war between the Soviet Union and the USA. The shooting is going to fun with the fantastic star cast of the movie."
However, Katic has not met Amritraj yet. She said, "We just had miss each other, every time he visits the town. But I have received a sweet welcome gift from Ashok and am waiting eagerly to meet him."
Katic has one more connection to India apart from working with Ashok. The Quantum of Solace star has acted in an American Crime drama 24 in the television, which also featured Indian actor Anil Kapoor. Katic was very impressed by the Bollywood veteran's performance.
Talking about Anil Kapoor, she said, "In Slumdog Millionaire, he has given a brilliant performance. After seeing Jodha Akbar, I realized that India has a number of talented actors too. I feel jealous of my contemporary actors, who could act in Bollywood movies."
She added, "Bollywood is an industry which can easily self sustain without Hollywood. I am very keen to visit India. I gifted my brother a visit to India on his graduation and he brought me a beautiful anklet, worn by Indian dancers. I could imagine what India is like, through his experiences and stories."
– Sampurn Wire