Films dont fail, budgets fail: Sonam Kapoor (Interview)
By Dibyojyoti Baksi, IANS
Friday, June 25, 2010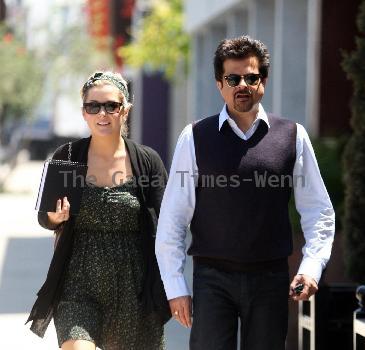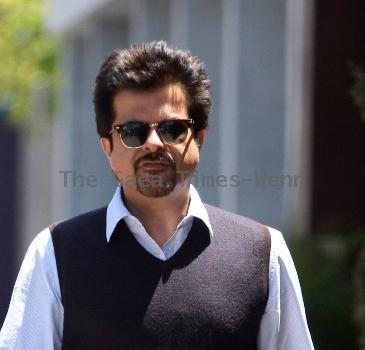 MUMBAI - Sonam Kapoor has begun to understand the nuances of movie business rather well. After witnessing the box office debacle of her two big-budget movies, Sonam has realised it is wiser to do small budget films like her forthcoming "I Hate Luv Storys".
"I decided let's go the other way. Quite a few seasoned directors offered me films. When you work with Sanjay Bhansali ('Saawariya') and Rakeysh Mehra ('Delhi 6′), the audience expects so much from you. Both the films were big budget films," Sonam, 25, told IANS in an interview.
"I think films don't fail, budgets fail. For example 'Saawariya' broke even, but it was neither a hit nor a flop. Had it been made in say Rs.15 crore or less, it would have been a hit. So I thought let me try doing films of lesser budget."
After debuting with Bhansali's "Saawariya" (2007) and then doing another seasoned director Mehra's "Delhi-6″, Sonam had to convince herself to work with first-time director Punit Malhotra in "I Hate Luv Storys", which also stars Imran Khan in the male lead.
"When Punit came to me, I thought he is such a good-looking guy, he should be into acting, why he is directing. When I saw that he has written the script and dialogue all by himself, I thought this guy has something in him. When he was speaking about the characters, he was very specific about what he wants," she said.
"I found that he has worked as assistant director for 10 years. He knows the technical elements and he has his own point of view. I thought he is not a bad guy to work with. I also wanted to work with Imran and we both were his first choice," she added.
In three years Sonam has had just two releases. Asked about it, she said: "I believe in quality and I believe if you don't saturate yourself you can't be creative."
"I Hate Luv Storys" is a romance saga. It revolves around two people who are completely opposite when it comes to finding true love. While Imran's character Jay doesn't believe in love, Simran, played by Sonam, swears by it and is quite filmy when it comes to love.
Sonam has no qualms in accepting that her actor father Anil Kapoor's reputation in the industry has helped.
"I have my dad's experience behind me. I am his daughter not son; so there is not much comparison. People have too much respect for him and he holds a good reputation. So people think that an apple can't fall too far from the tree, and she may be good as her father and I get work. I have no qualms in accepting that it's all because of my dad," said Sonam.
She says that both her parents are her guiding force.
"My parents are very honest in showing me my shortfalls. They have always guided me on what to do and what not to do. They told me not to get into the rat race because there you need to do lots of manipulation. And I am keeping up with that. My dad is very proud of me."
After "I Hate Luv Storys", Sonam will be seen in her home production "Aisha" and Pankaj Kapoor's "Mausam".
(Dibyojyoti Baksi can be contacted at dibyojyoti.b@ians.in)