Quinto 'heroes Axe Is Surreal'
By WENN
Monday, May 17, 2010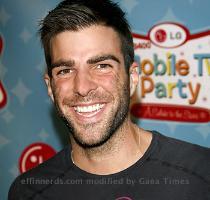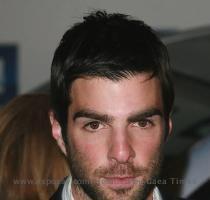 ZACHARY QUINTO has reached out to fans following the cancellation of hit U.S. show HEROES, insisting the decision still seems "surreal" to him.
After four years on TV screens, bosses at America's NBC announced last week (ends16May10) that the fourth season, which concluded in February (10), will be the last.
Producers are said to be in negotiations to end the show with a short mini-series or movie - but Quinto admits the decision to end Heroes has hit him hard.
In a touching post on his official website, the actor thanks his loyal fans and pays tribute to his "amazing cast mates" who he will miss "most of all".
He writes, "As much as we have been aware of this possibility for a few weeks, it remains surreal to consider that the decision has been made. The action has been taken. And this chapter (or volume) is really over for all of us who worked on the show - and for all of you who watched it.
"I want to extend myself in a huge swell of gratitude to all of the fans… for investing in the stories we told… for engaging in the characters we created and for standing by us through all the ups and downs of what was at times a rocky road. Your commitment enriched the experience for all of us - and I know that we will always be grateful for your enthusiasm.
"It has been a true honour to share this time in my life with my amazing cast mates and our indomitable crew. I will certainly miss them most of all. The gift of working alongside such talented and inspiring people is something I will carry with me everywhere I go from here. No matter where my work and my life take me, I will forever look back on Heroes as the game changer."