Hollywood filmmakers urge Iranian govt to free director Jafar Panahi
By ANI
Monday, May 3, 2010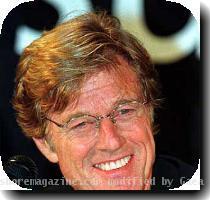 more images
LONDON - Hollywood movie makers Steven Speilberg and Martin Scorsese have requested the Iranian government to release filmmaker Jafar Panahi.
Robert DeNiro, Robert Redford and Francis Ford Coppola jointly issued a statement opposing Panahi's arrest that happened on March 1.
"We stand in solidarity with a fellow film-maker", the petition read.
According to the petition, the group of actors and moviemakers "strongly urge the Iranian government to release Mr Panahi immediately."
Panahi's son Panah told reporters last month that his father was arrested when plain-clothes police broke into his family home.
The diector's wife, daughter and 15 other guests were also arrested with him, reports the BBC.he Tehran prosecutor's office confirmed to the reporters about the arrest but denied its connection with politics.
"The arrest of Jafar Panahi is not because he is an artist or for political reason. He is accused of some crimes and was arrested with another person following an order by a judge," prosecutor Abbas Jafari Dolatabadi said.
The 49-year-old filmmaker's most recent film Offside won the 2006 Berlin Film Festival's Silver Bear award. (ANI)