Minissha Lamba Falls Violently Ill
By SAMPURN
Tuesday, March 30, 2010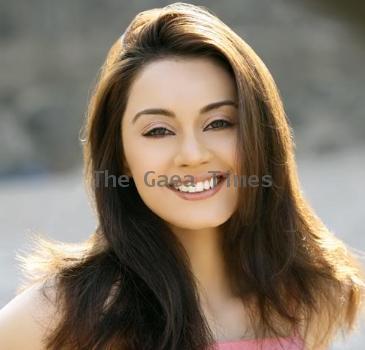 March 30th (Sampurn Wire): When the buzz on Saturday was that Minissha Lamba was very unwell, one just presumed it was exhaustion after all the promotion work that she did for her new film.
But it was worse. The petite actress was down with a violent bout of food poisoning.
Sounding pale and out of sorts but jubilant about the fabulous reviews she got Minissha said, "On Friday Boman Irani and I were in Ahmedabad. I had this chaat. It tasted a little funny. But I didn't want to look fussy. So I ate the whole thing. The next thing I knew I was throwing up repeatedly."
On Saturday, Minissha was too weak to travel to Pune for promotion. But she was happy about the fact that Well Done Abba was getting her glowing reviews. "For a girl who's come from the outside into the film industry it feels good to have bagged a Shyam Benegal film. I'm proud of girls like Kangana Ranaut who have made it without any help from godfathers. When I was called by Mr Benegal I walked into his office wearing high heels and a chic summer dress. Mr Benegal said he wanted me to play a semi-rural Hyderabadi girl. I was like, do I look rural or Hyderabadi from any angle, Sir?"
The scene seems like an instant replay of what transpired between Shyam Benegal and his favourite actress Shabana Azmi when 35 years ago she had walked into his office to audition for the rural Hyderabadi girl's role in Ankur carrying pouty supposedly glamorous portfolio pictures.
Laughs Minissha, "Yes, there seems to be a karmic connection with Shabanaji. I've just done a film where I play a Hyderabadi girl like she had done in Ankur. But before that I did Honeymoon Travels Pvt Ltd where I actually got to work with THE Shabana Azmi. And now I'm doing a film called—hold your breath—Hum Tum Aur Shabana where I actually get to play a girl called Shabana."
She's all praise for her co-stars whether it's Abhay Deol or Sammir Dattani.
Chuckles Minissha, "Abhay did a very clever thing when he had to perform the tango with me in Honeymoon Travels Pvt Ltd. He declared he was an awful dancer at the start. We soon realized that wasn't true. While I struggled to get the movements right with my two left feet, Abhay was terrific. I've been lucky with my co-stars. I have had to work with anyone whom I didn't get along with. Sammir Dattani and I've done two films together. Look at how he has come into his own in Well Done Abba."
Minissha has been cast as the sweet girl next door being wooed by Tusshar Kapoor and Shreyas Talpade in Sagar (Bheja Fry) Bellary's film Hum Tum Aur Shabana.
Says Minissha, "That is the only film I'm doing right now. I realized while doing Well Done Abba that the pleasure of doing a substantial meaningful role with actors like Boman Irani is unmatchable. I'm here to be an actress. And now I've decided I won't get tempted to sign any old role that comes my way."
Minissha considers Bachna Ae Haseeno a turning- point in her career. "It put me in a different bracket. When I started my career with Yahan I was raw but I got a kind of break that few newcomers get. Bachna Ae Haseeno put me many steps ahead."
She admits she has made some mistakes; though wearing a bikini in Sanjay Gadhvi's Kidnap was not one of them. "It was a stage in my growth as an actor. I've gone from bikini to a burqa milieu in Well Done Abba and I think I haven't done too badly for myself."
She resents the misconstrued controversies that were created in her career. "It was reported that I backed out of a film with Ram Vilas Paswan's son. They made such a hue and cry over it when it wasn't true. I guess one lives and learns. There are filmmakers like Shyam Benegal in the same industry as the proposal makers."
– Subhash K Jha / Sampurn Wire