Navya Nair Engagement Photos
By Jayita, Gaea News Network
Thursday, January 21, 2010
TRIVANDRUM, INDIA (GaeaTimes.com) — Navya Nair, the gorgeous South Indian actress is going to enter the marriage lock today. The lucky groom is Santhosh Menon, working for a multinational company in Mumbai.
The wedding ceremony will be held at her native place, Haripad near Allapuzha, in Hindu-Nair style, from 12.05 to 12.30pm. The reception will begin at 6pm in the evening in the same venue.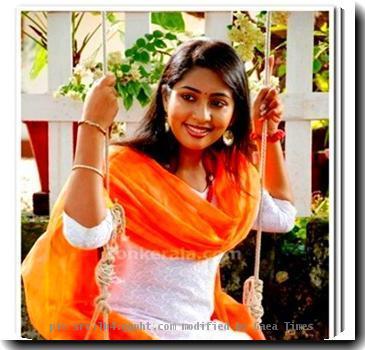 Navya made her debut in Tamil movies with 'Azhagiya Theeye.' She has also acted in 'Mayakannadi' and 'Pasakiligal'. She started doing Malayalam films at the age of 16. The beauty with brain carried away her professional life along with her education with excellence. She had 91% in S.S.L.C and completed her MBA recently.
She has done more than fifty films in various south indian languages. She has received Kerala state award for her performance in Nandanam(2002) , Kanne Madanguka(2005) and for Saira(2005) respectively.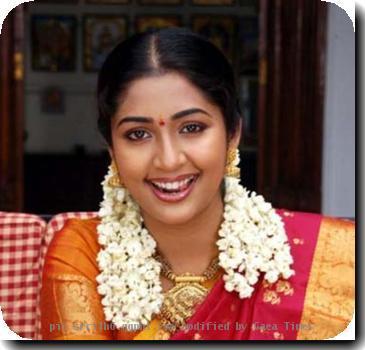 The wave of gossip surrounding Navya's marriage was emerging since the actress had not been accepting any films. Now, when the reason became as clear as day light, everybody is interested to find out whether it is an arranged marriage or love marriage. Though no confirm news has been revealed, sources report, the marriage has been fixed by Navya's family.
Previously Navya's engagement took place on 21st October, 2009.
I wish Navya a great married life ahead. Her new life be as beautiful as she is.