Onir's 'I Am' heads to Rotterdam film fest before release
By Joginder Tuteja, IANS
Friday, December 4, 2009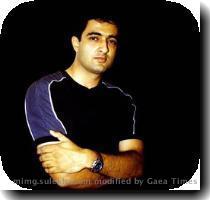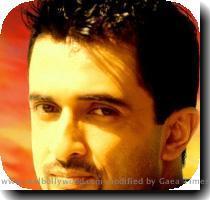 MUMBAI - Filmmaker Onir is making sure that his "I Am" gets ample visibility before its theatrical release by taking it to global film fests. And he is most excited about the movie being selected for the International Film Festival Rotterdam 2009.
"This is a huge milestone for 'I Am' because selection at the fest pretty much paves the way for a movie to find prospective buyers at a global level," Onir told IANS.
"I Am" is being directed by Onir, who is co-producing it with actor Sanjay Suri. The two week long Rotterdam film fest starts Jan 22.
"It isn't really easy to break into this market but thankfully the global buzz for 'I Am' in the festival circuit is such that we have been able to create good awareness about it with every passing month," Onir said.
"I Am" is a series of four short films and the are 20-25 minutes each. The four tales include "I Am Omar", "I Am Abhimanyu", "I Am Megha" and "I Am Afia". While the first three are already complete, work on 'I Am Afia' is currently in progress.
Actors who feature in the different stories of "I Am" include Juhi Chawla, Manisha Koirala, Anurag Kashyap, Rahul Bose and Arjun Mathur. Also Vivek Philip, Mithoon and Amit Trivedi have contributed with their music score.
"Currently we are screening 'I Am Omar' all over while 'I Am Abhimanyu' and 'I Am Megha' are being shown to select audiences. On the other hand, shooting for 'I Am Afia' would wrap up by January. At the same time 'I Am' would be made available at the Rotterdam fest," said Onir.
The director recently showed the film to filmmaker Mira Nair at the Mahindra Indo American Arts Council film festival at New York and she offered help to spread more awareness about "I Am" in the international market.
"She found the film really moving and was really appreciative of Rahul's (Bose) act in 'I Am Omar'. She made it a point for him to know that he had really brought a lot of reality in the way he portrayed his character," said Onir, whose "Sorry Bhai" was also screened in the same festival.
"It has been a terrific collaborative effort so far. We keep talking about team effort. However, it is much more visible and intense when it comes to movies like these where there are multiple crews and diverse cast members involved. It is due to everyone coming together for a cause that has helped me wrap up three stories already," he said.
Asked about the theatrical release of "I Am", Onir said: "We are not in a hurry as the first quarter of 2010 is anyways stuffed with number of films. It would only be after the second quarter that we would be bringing 'I Am' to audiences'. In any case, since the series is for niche audiences, we would be aiming for selective release in theatres."