ZING BIG SCREEN SHOWCASES PINJAR AT 8 PM
By SAMPURN
Tuesday, September 7, 2010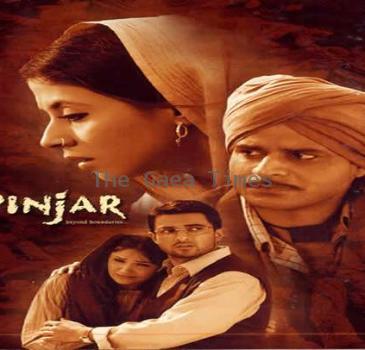 September 7, 2010 (Sampurn Wire): Zing is increasing its entertainment dose for its viewers via Zing Big Screens. Zing Big Screens will showcase Bollywood Movies at 8 pm from Monday to Friday.
On 8th September, Wednesday, at 8pm, Zing Big Screen is coming up with Pinjar –a searing tale of love, lost innocence and honour, all set against the backdrop of the Partition.
Urmila Matondkar plays Puro, daughter of the wealthy Mohanlal (Kulbushan Kharbanda) and his wife (Lillette Dubey). The family moves from Amritsar to a suburban village Chatwal, where Puro's marriage is arranged with Ramchand (Sanjay Suri). But before Puro could dream of settling into a happily married life, misfortune falls upon her. An impulsive man named Rashid (Manoj Bajpai) wants to settle an old score with Puro's family. So he kidnaps Puro and confines her to his house in the same village. A seed of love sprouts in sinner Rashid's heart and he decides to marry Puro. But Puro, who has already been traumatized enough by Rashid, can't even think of it as a possibility. In desperation, Puro manages to escape and return to her family. But her family refuses to accept her.
Based on a Punjabi novel by Amrita Pritam, Pijar tells the tale of a number of characters caught in the turbulent times of riot and chaos during the partition of India in 1947.
– Sampurn Wire