Tom Bosley Passes Away
By Madhusmita, Gaea News Network
Wednesday, October 20, 2010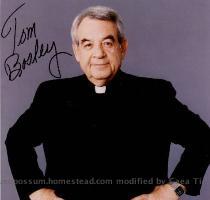 more images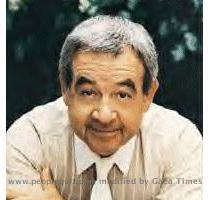 more images
LOS ANGELES (GaeaTimes.com)- Tom Bosley, best remembered for his role as beloved and charming father in the flick "Happy Days" died yesterday of heart failure. His representative Sheryl Abrams said that the actor was diagnosed with lung cancer for a considerable period of time and he breathed his last at a hospital near his Palm Springs home. He was 83 year old.
Henry Winkler, who played the role of Arthur Fonzarelli in the series "Happy Days" was shocked when he was informed about the unfortunate demise of the actor. The actor said to a reputed media source that he spoke with Tom Bosley few weeks ago and the actor seemed to have been getting his strength back. Henry Winkler expressed his condolence by saying that Tom Bosley was his mentor and he was a "true artist". The actor also said that Tom Bosley will be missed by everyone but will not be forgotten. Ron Howard, who played the role of Tom Bosley's son in the movie expressed hos condolence at the demise of his on-screen son by saying that Tom Bosley's talent, his insight and his character strength with his wonderful sense of comic timing has made him one of the most important figures of "Happy Days".
Ron Howard also said that Tom Bosley's love for life and peace of mind and it was always reflected in his conversations. Marion Ross, who played Marion Cunningham, Tom Bosley's wife in the show also expressed her condolence for the star. Tom Bosley not only showed his acting prowess in "Happy Days" he also acted in "Murder, She Wrote" as Sheriff Amos Tupper, became a priest who solves crimes in "The Father Dowling Mysteries", to name a few. Tom Bosley's family has not yet announced anything about the funeral proceedings. Tom Bosley is survived by his second wife Patricia and his daughter Amy.