Is Julianne Hough's Music Video Too Raunchy??
By Turjo, Gaea News Network
Wednesday, December 22, 2010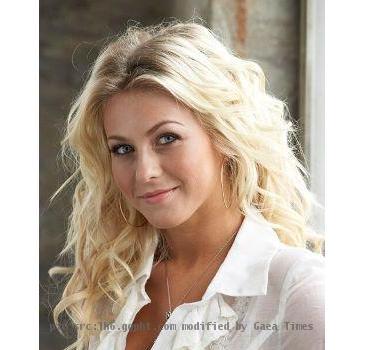 more images
LOS ANGELES (GaeaTimes.com) — From what we are seeing, Julianne Hough is all set to walk down the pathway to fame in no time. Recently, her latest music video 'Is that so wrong' has been banned for being too explicit. Thus, we can be all sure now each and every single person is searching for this video over the internet now. So, within a few days, her video will reach the number 1 position in no time.
The 22-year-old singer, Julianne, who is better known for her role as a professional on Dancing With The Stars, revealed during a Christmas concert that the promo for 'Is That So Wrong' had been removed from US music channels and video-sharing websites such as YouTube over concerns about her scantily-clad appearance.
According to Julianne Hough, she had taken too many clothes when she was dancing in the bedroom. And that's why her video has been banned. But surprisingly, a spokesperson for the MTV-owned Country Music Television has commented that -
We took it down shortly thereafter [release] due to ongoing contract negotiations with Julianne's label, Universal Music Group.
So, why Julianne Hough is trying to promote her video as raunchy? Is it because she knows any video with violence, nudity or gore gets instant publicity? If so, then it's a cheap way of promoting your talent Ms. Hough!! What do you say readers?