Lindsay Buziak On "The Dream House Mystery"
By Madhusmita, Gaea News Network
Monday, December 13, 2010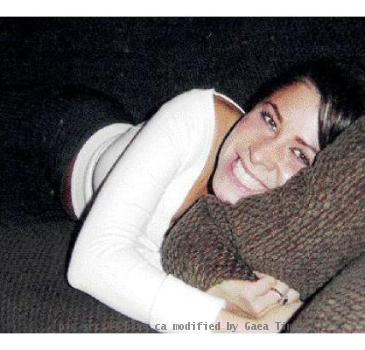 more images
VANCOUVER (GaeaTimes.com)- Lindsay Buziak was stabbed to death in a million dollar home she was hoping to sell to prospective buyers in Saanich, back in 2008. Her dead body was discovered by her boyfriend Jason Zailo. However, the case remains still unsolved with no arrests made and with no clear answers the family still mourns for the loss of their beloved. Yesterday Dateline NBC brought forward the case once again in front of the audience on their show "The Dream House Mystery".
"The Dream House Mystery" revolved around the investigations that have till now happened after Lindsay Buziak's murder. It showed all the investigations and important clues of the show as well. Lindsay Buziak's boyfriend Jason Zailo said that he still loves his girlfriend and he did not have any involvement in her murder. Matt MacDuff, Lindsay Buziak's ex-boyfriend also denied the allegations against him but he said that he was aware of the fact that some people have suspected that he was involved in the killing.
The investigation sergeant Chris Horsely said that the police is still clueless whether Jason Zailo or Matt MacDuff was involved in Lindsay Buziak's murder. However, he feels that the murder was preplanned. Saanich police Sgt. Dean Jantzen said in his statement that the police department is waiting for people to call them and give them information to move forward in this case. The sergeant said that their detectives feel that there are people who know much more than that has been shared and the police is looking for the "one" call that will help their detectives to solve the case. Lindsay Buziak's father Jeff Buziak has also expressed his frustration as the case is still unsolved.