Drew Carey Stunned the Price is Right Viewers
By Avik, Gaea News Network
Monday, December 13, 2010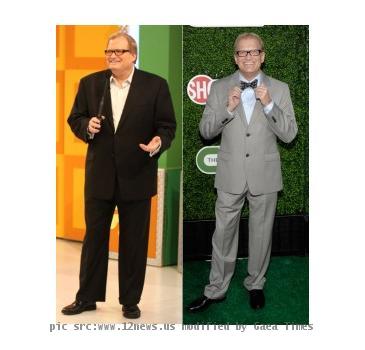 more images
LOS ANGELES (GaeaTimes.com) — This is "Price is Right"s 39th on-going year if you remember.
The audience were presented with a new game Pay The Rent on this occasion. But, the viewers were all together interested in a different issue. They were shocked and mesmerized by Drew Carey's new slim trim body. It was quite surprising to some as to how Drew lost his weight. In all the years of his career the audience has spotted him to be slimmest this time round.
Everybody is too much eager to know his secret to a thinner and better body. It seems he went on a healthy diet and also did his exercises regularly. But there is no doubt about it that Drew Carey is looking lot more jolly than before. He seems to have gained quite a lot of energy out of those calories that he burnt.
We are looking to the future and hope to see him shape up to get some packs someday may be, who can tell.
People seem to be happy with Drew's new look and a contestant also commented right at him, "you look great".
This episode had been all together a great success and the major focus was on the prize money — $100,000. This happens to be the highest ever amount offered by the show and viewers are already eager to know who takes it all.
Only time can answer this, I guess. For now we can keep our fingers crossed and see the performance. Pure entertainment, isn't it?