Mel Gibson Upset by 'Hangover 2′ Ouster
By Arnab Ghosh, Gaea News Network
Tuesday, October 26, 2010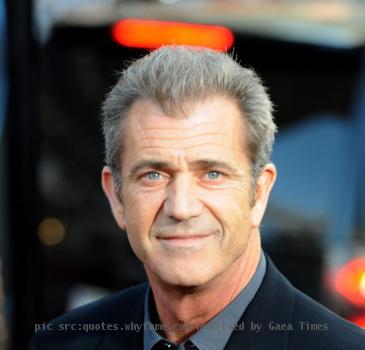 LOS ANGELES (GaeaTimes.com)- Ace Hollywood actor Mel Gibson is really going through a hard phase in his life and career. He was dropped unceremoniously from the cast of the upcoming film 'Hangover 2′. The star was dropped after other cast members reportedly did not want him to be in the film. He was supposed to act as a Tattoo artist in the sequel to the blockbuster comedy. The role has now been given to Liam Nelson. In personal life too the actor is having a tough time. His former lover accused him of abusing her mentally and some of his other behaviors have tarnished his image to an extent in recent times.
The actor has reportedly expressed his discontent and anger after getting ousted from the film. A source close to the veteran actor said that he is miffed for getting dumped from the film. The first film has Mike Tyson who used to be a drug addict. He said that he expected that the producers would not dump him in that way because of some scandals and controversies surrounding his name. Mel Gibson is also trying to get rid of a driving under the influence arrest which took place some years back. He allegedly made some anti semitic words to a cop during the incident which raked up a lot of controversy. However, later he said sorry for his acts.
Mel Gibson was ousted from 'Hangover 2′ when the studio executives associated with Warner Brothers the producers of the film objected to his inclusion in the cast. The role he had is pivotal to the film and hence it is something the actor may regret.