Staging of the play Get Rid of My Wife
By SAMPURN
Monday, August 23, 2010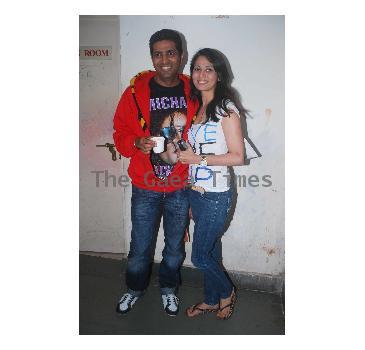 August 23, 2010 (Sampurn Wire): Ashvin Gidwani's play Get rid of my Wife staged at Manik Sabhagriha, Bandra yesterday witnessed a deluge of celebrities.
Paritosh Painter, director of some of the funniest plays and films is back in action under the banner of Ashvin Gidwani Productions. The play stars Paritosh Painter, Smita Bansal, Balvinder Singh Suri, Jayesh Thakkar, Nasir Qazi, Tanya Abrol, Shruti Sharma.
A lot of celebs stepped out to enjoy their evening with a light-hearted comedy play.
Pooja Ghai came was the first to come in. Pooja Batra was seen after long time.
Madhurima Nigam came in with son minus husband Sonu Nigam.
Manish Goswami came in with the chairman and MD of All Cargo Global Logistics, Shashikiran Shetty.
With so many friends around, we bet the celebs thoroughly enjoyed the mind blowing comedy on stage.
–Sampurn Wire