Pooja Batra returns to catwalk - just for men
By IANS
Sunday, August 29, 2010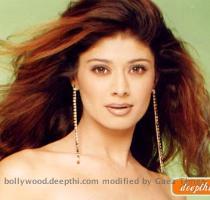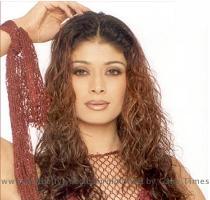 NEW DELHI - Former Miss India-turned-actress Pooja Batra returned to the runaway after nine years, saying she thoroughly enjoyed walking the ramp at the Van Heusen India Men's Week (VHIMW) here Sunday as the entire focus was on her.
Looking younger than ever, the 36-year-old sashayed on the ramp as the showstopper for designer duo Rohit and Abhishek's "Regalia of the Chivalric" collection.
"I loved walking the ramp and coming back as a showstopper. The last time I walked was about nine years ago," Pooja, who was last seen in 2005 in the historical epic "Taj Mahal", told IANS.
Asked whether she was apprehensive walking only for men, she said: "No. It was not strange because you are the only one. The focus was only on me and it was quite flattering."
Clad in a dark ruby buttoned jacket, fancy lowers of the same colour, real ruby pendants dangling from her ears and gladiator heels - the 5′9″ beauty left men gawking at her slender limbs and lissome looks.
The actress, who quit modelling to fulfil her silver screen dreams, has been seen in movies like "Viraasat", "Hassena Maan Jayegi" and "Nayak - The Real Hero".
Epitomising the true characteristics of blue blood, the line saw a silhouettes in an amalgamation of Victorian traditions, Indian royalty and glamour - mostly for evening and ceremonial wear.
"The collection is inspired from Maharajas and Pooja is my princess - Majaraja's cannot live without women, so Pooja was the perfect showstopper," Rohit told IANS.
The colour palette was filled with sepia tones.